SILVER DEAL SPECIAL OFFER - (201) 441-9222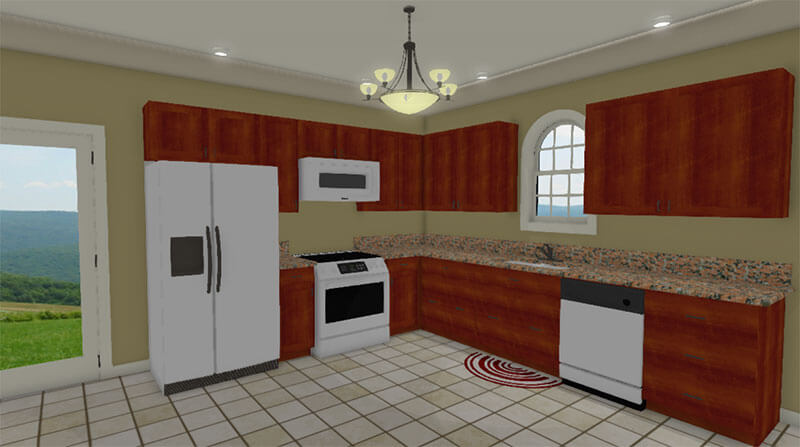 Silver Deal 10×10 Kitchen Cabinets and Countertop Special –

$2,875.00



Our Silver deal consists of a primary L-shaped kitchen design based on 10' x 10' sample kitchen. A 10' x 10' kitchen is used in the kitchen industry to aid customers in comparing cabinet and countertop costs. Since everyone's space and specific needs are different, we hope this can help you visualize your kitchen and calculate your costs. Our pricing is a starting point and numerous upgrades are available.
Divine Design Stone & Cabinets will provide you with various door styles and countertop color variations to help you find which is best for your home while staying on budget.
Give Divine Design a call at (201) 441-9222 to discuss your particular needs and budget.
The images shown are a representation of what you may expect to receive from our kitchen design service. The final cost may be higher or lower than listed, depending on what modifications are made to your floor plan.
Sample 10×10 Kitchen from –
$2,875.00
Simple Kitchen Design with Assembled Solid Wood Cabinetry.
Wall cabinets 30 inches.

*

Soft closed Hinges and Drawers.
Stainless steel Sink 18 Gauge.
Granite countertop level 1.

**
* Door Styles include K-White, Cinnamon Glazed, Cherry Glazed and Espresso.
** Granite comes in three industry levels, 1-3. Level 1 granite is the more fundamental and straightforward granite. It is considered a Level 1 because of the simpler pattern and color palette. A Level 2 Granite, for example, might have a more intricate pattern and a wider range of color scales within its design. Granite in whichever level it comes in is still granite, the quality of this natural stone doesn't change, it is scratch resistant and can withstand very high temperatures.
We at Divine Design are serious about our work, our quality products, craftsmanship and years of experience allows us to bring you great deals at unbeatable prices without compromising service.
Delivery, installation, and removal of old cabinetry when necessary may be subject to additional pricing. Please call for complete details or to schedule an appointment (201) 441-9222.